Services
Our Expertise
Our expertise enables us to transform an idea into reality. We excel at minimum viable product development and allow startups to reach their goals using agile methodologies and technology stacks such as Ruby on Rails, Node JS, HTML5, Android, Swift, AngularJS, and JQuery.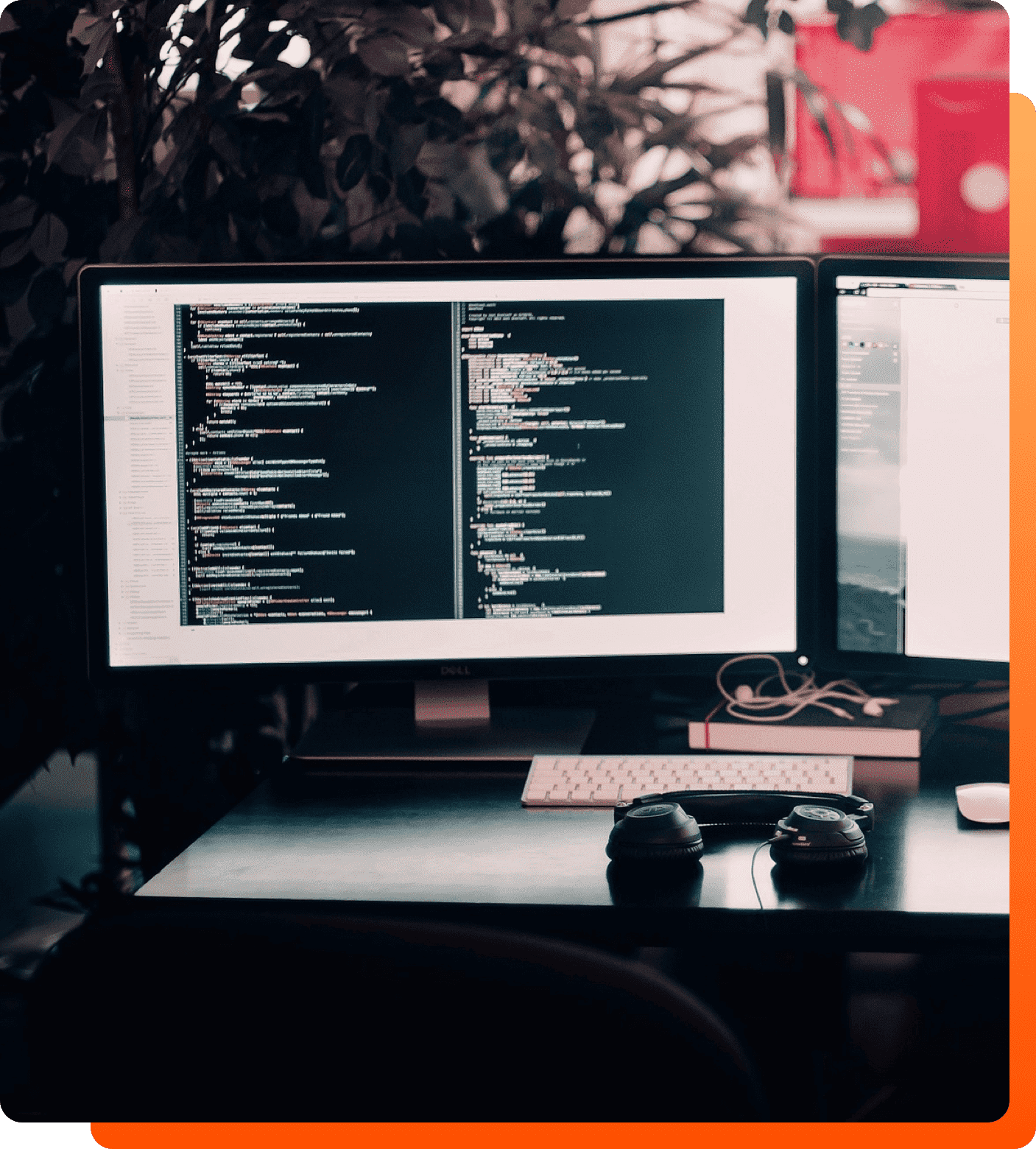 App Development
Our team ensures that you get the best App Development Services for iOS, Android, and web. We focus on quality rather than quantity, and always excel at timely delivery. Our in-depth knowledge and expertise enable us to transform business requirements according to the market conditions.
Agile Development Methodology
We build the next generation of apps by using artificial intelligence. Automation is all upon us, and the best way to automate is to teach machines how to do it. At Credentech we have the AI talent that utilizes the artificial intelligence practice to meet your requirement.

---

Detailed Analysis & Documentation
Each project is unique and to truly understand the needs of the client; we do detailed analysis and documentation. With specific time and budget in place, we make sure that we provide the best end-to-end development roadmap before a single line of code is written.
---
Continous Delivery
We use continuous integration(CI) to ensure that the client always has access to new changes. It also minimizes risks associated with a release.

Product Development
With a well-considered NDP- new product (app) development strategy, we ensure to avoid wasting time, money as well as business resource. As worlds leading business and revenue models run their billion dollar business solely on mobile. WhatsApp, Tinder and Uber are the best examples to understand. Our app product development strategy ensures product planning and research, capture your customers' views and expectations as well as provide an accurate plan along with resource of your NPD project.
Identify Market needs
Markets keep changing, and that's why it is essential to have a strategic and targeted approach to making your product successful. Our market experts not only research the current market but also do additional research relevant to the project and make it a success. We ensure that we cover all the technicalities before getting started.

---

Identify key Issues & Approaches
The end product is a by-product of understanding key issues and approaches to solving them. Our developers and consultants always lookout for key issues and solve them with their expertise. By doing so, we ensure that the customer gets the end product before the deadline and also meet his expectations.
---
Change Management
At Credentech we support people to effectively adopt changes so as to drive organizational achievement and success.

Mimimal Viable Product Design
To empower startups and business to try out new ideas, we offer world-class minimum viable product design. By using MVP, companies are testing out how the idea will fair in real-world scenarios. The feedback, in return, can be used to gain project insight, and further, improve the design and make it a grand success in a long run. MVP also solves the issue of fully committing to a project idea and improves the ROI and traction of the idea being implemented.
Reduce Risk
Risk management is necessary for any project to succeed. MVP enables startups and businesses to take risks by investing less capital on unproven ideas. By going the MVP way, companies can gain insight, reduce risk and take control of the overall expenditure.

---

MVP'S for Investment
TMVPs can pave the path for entrepreneurs and give them the tool to convince investors into their idea. MVP is a minimum viable product that showcases the idea in a working condition. It also enables the investor to get hands-on experience and understand its real-world impact by learning through its metrics and analytics. MVP is undoubtedly a straightforward way to promote your business model and validate it in the real world.
---
MVP Scale-Up
MVPs are subtle and easy to scale up and be developed into the final platform. Our expertise also ensures that we transform the MVP into a final working product with tight deadlines and strict budget.